Is society about to leap forward with Google Glass?
by David Dwyer on 12/10/2013
Wearable tech is it all just hype or could it be a practical reality?
Even for IT professionals, the current pace of technological change is astonishing. I've got pretty used to the trade press calling things 'game-changing' and 'revolutionary' on a daily basis, but one recent innovation stands head and shoulders above the others: Google Glass.
Imagine a pair of lightweight spectacles that allows you to record or photograph what you're actually seeing. A pair of spectacles that can also project on their lenses road directions, time of day, images or just about any other information that it's possible to Google – which means pretty much the sum of human knowledge. A pair of spectacles that allows you to share what you're seeing, from your own perspective, with others live, online. That's Google Glass.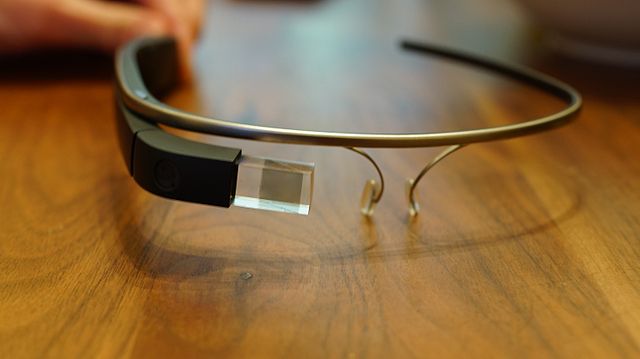 But is it just a gimmick? Google Glass has the techies drooling, that's for certain. But is this technology a genuine leap forward for everyone else?
I think so. While Google's own promotional video for the product delights in Google Glass being used in a range of exciting and glamorous but admittedly marginal activities (speaking to your friends while skydiving, anyone?), I can see it being adapted wholesale by 'silver surfers'. The sixty-plus might not reach for Google Glass to record their next parachute jump as often as the twenty-somethings at Google might like, but the older generation will adapt to these amazing specs as well as they have to other technology.
Silver surfers are now quite comfortable with using tablets to access the web, read newspapers, watch movies and yes, even play games (I appreciate all the extra lives for Candy Crush from my silver surfer Facebook Friends!). They're not so adept, however, at using smartphones given their smaller screen sizes. Because of this I don't think it's any surprise that mobile design is leaning towards increasing, rather than reducing, screen dimensions.
Over the last few years, the makers of devices like smartphones and tablet have worked hard to empower people of all ages to be more engaged and connected through simpler and swifter actions. A good example of this is the iPad's 'swipe on' mechanism, which relieves the user from having to switch on their laptop and wait for it to power up. For its part, Google Glass can be activated by simple taps on the frame or by speech, making it the ultimate hands-free device.
At the moment, access to a pair of these space-age specs has been limited. Eight thousand early-adopting 'Glass Explorers' have paid $US1,500 each to get their hands on the first pairs. The rest of us will have to wait until 2014 when the product is expected to go on general sale, likely for just a few hundred dollars. Google, naturally, feels their Glass will be a big hit; others do as well, driving up Google's share price exponentially in anticipation of a successful launch.
Google Glass is another step in the evolutionary process that's gradually making technology easier to use – although the effects on eyes squinting at the corner of screens a few inches away from them remains to be seen. Other tech giants are hard at work on other forms of 'wearable technology', but Google is ahead of the curve. I only hope the brainboxes behind the Google Glass project have made sure that it works with bi-focals!
David Dwyer is Managing Director of Inspire Web Development. He has years of experience in a range of web and IT roles plus seven years in sales and marketing in a blue-chip FMCG company. David's academic and professional qualifications include a BA (Hons) in Business Economics (Personnel) from the University of Paisley, an MSc in Information Technology (Systems) from Heriot-Watt University and PRINCE2 Practitioner-level certification. He is also an active member of the British Computer Society.
Disruptive not Disrupting Tech, Google Glass, Internet of Things, Technology Innovation, The Evolving Web