How would you use a 5 year Interest Free Loan of £5k-£100k?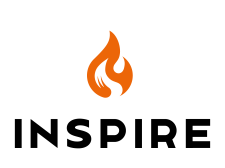 Find out whether
your organisation might qualify
Scottish Digital Development Loan - Building a Digital Nation
Could your business benefit from an interest free loan of between £5k and £100k, with a max repayment period loan of 5yrs?

This money is a tremendous opportunity during such difficult times and goes to the heart of the Scottish Governments desire to see Scotland take its place as a Digital Nation.

The scheme most likely won't be available forever – so the sooner you assess whether your business is eligible and apply the better.

Inspire are here to support you in providing a quote for your digital capability, digital capacity and/or digital skills project.

We are neither the loan providers or providing financial advice, we simply want to be your AGENTS of CHANGE and support your project delivery.
Frequently Asked Questions
What can it NOT be used for?
What is the Lending Policy?
What about Credit History?
Is a business plan required?
What are the assessment criteria?
How detailed should the application be?
What types of expenditure are likely to be accepted?
What's the typical length of the application process?
Am I still eligible if I already have a DSL loan?
Is this fund only for start-ups?
Are employee costs eligible?
Can the loan repay already invested money?
Am I still eligible if I am already engaged with Scottish Enterprise as a growth pipeline, high growth or account managed company?
I am already receiving a grant, can I use the Digital Development loan to complete funding?
Does the proposed project spend require three quotes?
I have also received ERDF grant support, can I use this and a Digital Development Loan to fund the project fully?