The Brief
HEBHOMES are architects based in Glasgow & Skye. They design, deliver and erect homes throughout Scotland. The brief was to introduce their design capabilities and showcase their bespoke homes.
HEBHOMES wanted to have a feature for Members / Client to access brochures, floor plans & specifications.
What We Did
We created a sliding banner for the homepage with breathtaking scenery showcasing their bespoke designs. We added a Register page so that visitors can become a Member and allow them to access brochures, floor plans & specifications. With this custom website comes a Content Management System where HEBHomes staff can manage requests from the website, edit pages on the site and add more images of their recent projects.
The Outcome
The final result is a website which HEBHOMES are delighted with. We are still receiving glowing feedback from HEBHOMES saying that their clients often comment about how easy the site is to use and how pleasing on the eye they find it.
Custom Build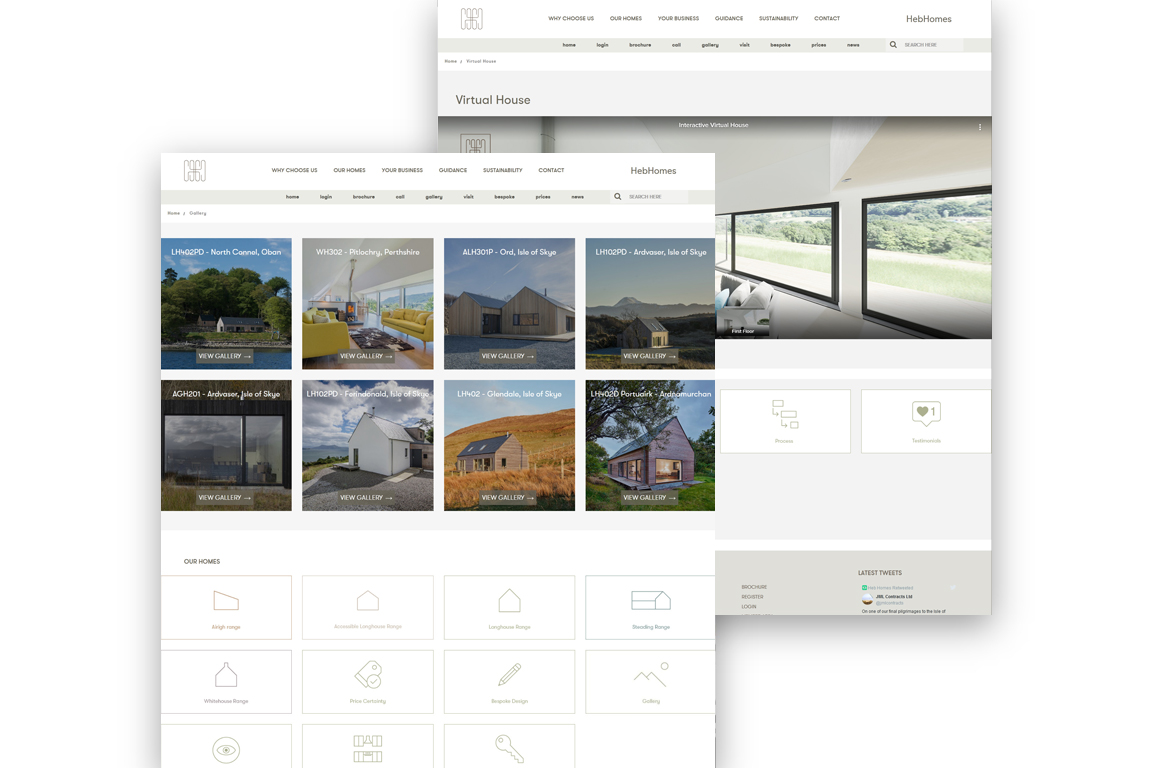 We regularly send out tips and guidance notes. Join our Mailing List and get our "Better Site Playbook"
FREE 20 MINUTE WEBSITE CONSULT
Unlike many web design or marketing agencies, we do not run automated software and send you out a long technical Website Review Report on what you or indeed your last developer have missed.
We recognise that the web is evolving at a tremendous pace, one real month is equal to one web year, so what was delivered just a few years ago, may very well be looking tired and dated.
At the four BNI Groups we are members of, we are fully signed up to Givers Gain and offer referral clients 20 minutes of our consultancy time (at no charge).
We cover a range of areas such as "What is the objective of your website?"; "What is your business model?"; "Who is your audience?"; then we can cover User eXperience; Usability; Site Analytics; Search Engine Optimisation (On-Site).
We know the value of both your and our time but we also know that we're keen to build relationships and this approach is the first building block in establishing that mutual trust and respect.
Connect with Inspire for all our latest news and events
© Inspire Digital 2023
A Scottish Web Services Company