The 8 Benefits to Social Media over Traditional Marketing
by David Dwyer on 26/08/2020
Be more sociable and get more business
Nowadays, people use their phone as their primary source of information, using them to check everything from the news to the latest celebrity controversy. Everything is now within a tap of a finger, which presents a massive opportunity for businesses to prosper from.
Social media is proving more and more popular across the board for all generations, with users now spending an average of three hours per day on social platforms.
The question that companies often face is how much their social media presence will impact sales and what are the benefits of monopolising on the growing popularity of the platform.
Here we have compiled the eight most important benefits for why your social media presence, and how you promote using these platforms, can have a massive impact on your sales.
1. Brand awareness
Converting a site visit to a sale is how businesses grow, and a strong online presence helps to do this. However, you still need a way to make people more aware of your brand.
One area you should be advertising is what your brand offers over its competition. Whether it's a more environmentally friendly front, a better quality of work or even where you are based and how you interact with your local community, brand awareness is one of the most critical areas for potential sales.
As an example, in a survey by Smart Insights, it was found that while 80% of companies when questioned believed they had an exceptional social media presence, only 8% of their consumers agreed.
Displaying your company through adverts for your services as well as content-rich landing pages on these platforms is key to engaging your audience and pulling them away from your competition.
2. Increase your traffic
Leading on from brand awareness, having a front-facing company presence on social media sites will inevitably lead to more sales, as long as it's done correctly.
The benefit of Facebook and LinkedIn business pages in particular now is the build-in functions for one-click access to your website's catalogues or specific products both on the pages and through paid advertisements. The combination of these two when a social media campaign is run professional can be exponential on your business
3. Networking opportunities
While previously networking for business was as simple as attending conventions or local meet-ups, social media has changed how businesses interact with other providers and individuals with influence.
The possibility of social media allows for more partnerships, more cross-collaboration with other businesses and can create mutually beneficial relationships in ways previously unavailable with traditional networking. It also opens the option to work more actively with influential individuals to promote your brand through social media, leading to an increase in sales. It was found that 19% of purchasing decisions on social media was influenced by Facebook alone, primarily driven by both self-marketing and influencer marketing (Source: Digital Marketing Institute).
4. Building customer relationships
The main problem with the internet now, despite all its benefits, is the opportunity for people to react negatively to bad customer service more readily and accessibly than ever before. Social media falls into this category. A weak presence or complete lack of any social media presence may impact your sales. In fact, 63% of customers said that they expect companies to offer customer service via their social media (Source: Smart Insights).
The importance of this is why social media in this modern age is of the utmost importance to maintain a professional and reliable customer relationship.
5. Work out what's trending
A primary benefit of utilising social media effectively is having a world of information at your fingertips. You can see what's the hot topic at the time, and reflect that into how you are promoting your businesses products or services. It could be a furniture company offering student discount approaching term time or a restaurant targeting those in professional industries with their Christmas lunch specials.
From the ongoing COVID-19 crisis, you can look at how people's demand has influenced companies to adapt to demand. As an example, there was a cry out for cleaning supplies as well as clinical grade cleaning services for businesses to ensure they were keeping safety as a top priority, concerned that their existing hygiene requirements weren't up to scratch for the new legislation. Noticing this demand allowed companies with previous experience in this sector to target their sales, such as the Corona Killers showed in their services in Scotland.
Social media is essential not only as a promotional platform for your business but as an intelligent market research tool to ensure you are at the top of your game.
6. Target your audience
In the past, newspaper segments, radio call-outs, TV ads and billboards were the most common format for advertisements. But they all have the same common drawback: they don't target the right people.
Advertising using social media solves this issue. With intelligent software and web-based tools, you can now target your products or services directly depending on the age, location or a multitude of other characteristics of your target audience, meaning your advertising budget is solely focused on the people who you want to engage with.
7. Detailed analytics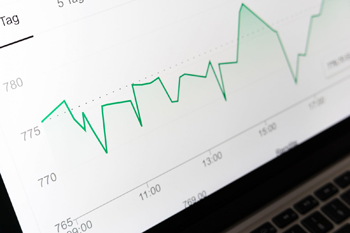 After using your social pages for a while, you will be able to use automatically generated analytics to help guide your next steps. The benefit of social media advertising over traditional advertising means you can see who saw your business or products, how long they looked at it, whether they engaged with your site and more.
From these insights, it allows you to determine where the problems are and where improvements can be developed. It could show people aren't engaging with your posts, and you'll know that your target demographic isn't what you thought. Alternatively, it may prove that your social media presence is resulting in more traffic to your website, but the conversion to sales is the problem, highlighting there are issues with your website.
Social media provides these benefits in other aspects of your business which other formats of advertising can't deliver on.
8. It is the most accessible media format
Whether someone is scrolling on their lunch break at work, reaching out to a family member or sitting in a café after a class, social media is a format that anyone can access. Phones are easier to use, data contracts are cheaper and the availability of public WiFi is growing exponentially. You can access social media almost anywhere now, with mobile companies such a VOXI even releasing plans with unlimited social media access outside their regular use, driving more and more people to social platforms.
With over two billion users on Facebook and a billion active users per month on Instagram alone, it is easier than ever to find potential customers through these heavily used services.
If you would like to know more about how to set up your social media or want a professional social media campaign developed, Inspire has the people and the tools to increase your business. Reach out to us today to find out more!
Blogging, Brand Management, Content Management, Content Marketing, Customer Experience, Customer Lifetime Value, Customer Relationship Management, Customer Service, digital advertising, Digital Marketing, e-commerce, E-commerce logistics, e-Marketing, Facebook, Facebook Ads, Facebook Management, Facebook Reactions, Frequently Asked Question's, Google Adwords, HootSuite, Site Reviews, Social Media Ads, Social Media Management, Social Media Tools, Social Proof