Trends bring you fresh opportunities
by David Dwyer on 04/06/2018
Social media marketing can be a perfect tool to engage with your customers, establish your brand, and build awareness; and because so many of the features you can use in social media marketing are actually free, easy to use and potentially very effective compared to traditional media channels, every business can benefit. That said can it also be considered as "Emperor's New Clothes".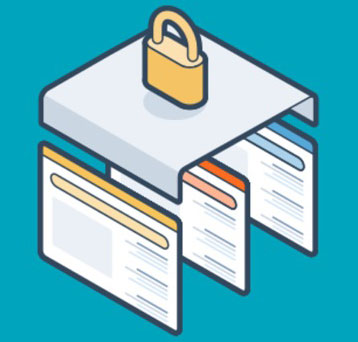 So if everybody is doing it, how do you stand out in the crowd? While it's good to plan, and persist with your plan, there always needs to be room to adapt (at least in the tactics used). You need to reflect any new social media marketing trends that can help you stand out for all the right reasons.
For example, here are six social media marketing trends that your business could leverage:
1.) Employee advocacy: Your most powerful advocates or evangelists are your customers. Your second most powerful advocates – and the ones too many people forget about – are your employees.
Even if you're a small business, you'd be surprised how many people are part of your employees extended social media networks. Then think of how many people they're connected to. And anything they say about you carries a personal weighting because research shows we listen to friends and family before we make buying decisions about anything and everything, from holidays to home repairs; from where to eat to what to wear.
You don't want your employees to post everything your business posts. Your business will gain positive results only when your employees' posts are authentic – and their friends will be able to tell if a post is genuine. Let them choose what and how to share from the material you produce, but keep them up to date with what activity you plan and recognise when their posts have boosted engagement. Remember, this is voluntary endorsement, so don't take it for granted. Show your appreciation in small ways.
2.) Mobile matters: In 2018 more than half of all internet activity globally was on mobile devices and the trend is rising. You can't afford not to optimise for mobile if you want to drive in more positive results from your marketing efforts. Users, regardless of what device they use, should experience the same features from all your online activity, so make sure everything is tested for a good user experience. You must take advantage of all the tips and tricks to make each channel work effectively. One size certainly does not fit all! But always connect to customers using a channel that is convenient for them.
3.) Chatbots help you and your customers: Whenever a customer sends you a message, using any social media platform, they should receive a reply – they expect to receive a reply. Using a chatbot can make that easier to manage. You can now customise many chatbot responses to handle different customer complaints or questions. Customers get a speedy response and you get more time away from managing social media to manage your business.
4.) Ephemeral content: Content that lasts only lasts for 24 hours is one of the main trends in social media marketing this year. Facebook, Instagram, and Snapchat have already introduced this feature. When you tap on the Snapchat logo for example, you are met by a camera and nudged to create content. Snapchat and Instagram also have filters to help make this kind of content fun. Try it out and experiment. Unlike other social media posts, the results are only out there for 24 hours. The nature of this kind of content does mean your followers take fast action, so you can tell if something has worked. It can include photos, live streaming videos, product demonstrations, narrative tales, unlinked observations, and even jokes.
5.) Influencers continue to rule: it's not easy to enlist the help of an "influencer" and have him, or her promote your business – and new rules mean celebrities should make it clear if they are making an endorsement if they've received a free product. But the impact of influencer endorsement can't be overlooked and you can't afford not to be in the mix.
Mainstream influencers do have a huge following on social media (even once you've removed their fake followers), and they do get bombarded with requests and samples, so don't be surprised if your message seems to have been ignored. But remember, influencers come in all shapes and sizes. Think local first of all. What charity or local group could use your product and tweet their thanks for a small donation?
Whoever you think of, choose someone who aligns well with your business.
And don't ignore the obvious influencers… Before we decide to buy from a new business, we all usually do a bit of homework by asking recommendations from friends and family or turning to sites like TripAdvisor. Keep this in mind with Facebook reviews.
Manage your Facebook page to respond quickly to negative comments or complaints. Manage this professionally – comment back on the review telling customers that you appreciate their feedback and inquire how you can improve. And follow up positive reviews with a thank you message. You'll quickly see how that influences others looking at your business, so be sure to check your social media profiles on a regular basis, at least once a day, so no question is left unanswered for long.
6.) Video killed the radio star… and almost everything else too: Video is considered to be the fastest growing ad format around the world and it will eventually make up most of all internet traffic. If you want to improve your social media marketing, create a strategy for how and when you are going to use video. But set clear goals and objectives. Don't just recite your written ad to camera, simply to create a video for the sake of it. Use the medium to make the message more powerful. It doesn't have to be expensive, but it does have to tell a story and engage people.
Remember too to add subtitles so that people who want to watch whilst on the move and not have sound on can watch and get the message. scrolling on the bus get the message too. You should have these added as SubRip format to ensure the search engine indexes the subtitle text.
Facebook, Facebook Ads, Facebook Management, Mobile Apps, Mobile Commerce, Mobile Websites, Social Media Management, Social Media Tools