11 Top Tips To Get The Most From Your Dental Practice Site| Inspire
by David Dwyer on 28/03/2016
Improve your website to gain business and build a strong patient list
Is your website like the perfect smile – or more like a toothless grin?
Inspire has developed more than 10 sites for dental practices; we know just how important a website is for growing your business and maintaining strong relationships with your patients. Here are our 11 Top Tips.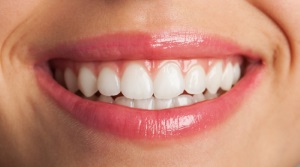 1. "Show me the money"
Your patients want to know how much different treatments will cost. How do we know that? The "Prices" page is the second most-visited page on our dental patients' sites.
If you don't have prices on your site, people will think one of two things: "it's going to be expensive" or "what are they hiding?". And they go to your competitors. You don't have to give precise fees if you don't want to, just say "prices from ..." for each treatment.
2. Analyse
If you want to know how your site's performing, you have to know the numbers. If you aren't yet using Google Analytics, now's the smart time to start. It's free – and incredibly powerful.
For example, it can tell you how often your site is accessed outside practice hours. Maybe you need some way of answering queries at those times, such as an FAQs page. It can tell you how many of your site visitors are using mobile devices, so you know you need a site designed for them.
Best of all, Google Analytics can tell you how your online marketing is doing so that you only spend money where it gets results.
3. Purposeful content
Each page on a site should have a clear purpose and a call to action, whether you want visitors to watch a video, visit another page or book an appointment.
You could have forms to arrange a call-back, book an appointment, and making contact. Don't just assume people will use them: ask them to, and make them easy to find and fill in. If you want to capture leads and grow your patient list, those forms are potential gold dust.
4. Be GDC compliant
The GDC has clear guidelines on what a dental practice website should and shouldn't do. A random sample of 30 dental sites across Scotland found only 25% of them were fully compliant.
The guidelines include providing your GDC registration number and your contact details, information about how you handle complaints and so on: nothing difficult. You can find out more at bit.ly/GDCG – or just ask us. We make sure all our dental practice sites are compliant.
5. Get mobile
Over 50% of internet searches now happen on mobile devices (Ed: this increases every time a new report comes out), so having a website that works well on them is vital. Dental disasters happen outside the home as well as in it, and people may look up your services while they're on the bus or having a coffee.
Have you ever checked how your website appears on a phone or tablet? Can you read it, and see the pictures clearly? If not, talk to us.
6. Google My Business
The higher up Google's rankings you can get the better for your dental practice. Being listed on Google My Business will make a big difference to your ranking.
It's the world's largest business directory and, unlike many of its competitors, it's free. It helps you get found on Google Maps, one of the features of any search results page. Previously Google would show the top 7 results; now they only show 3, which is why you need to be listed on Google My Business.
7. Content Marketing
Your content has to worth reading or people will navigate away to a competitor's site. Providing free, interesting content helps your patients and potential patients and makes you stand out.
Content marketing helps you build trust and relationships with people; it gives them confidence that you know what you're doing, understand their problems and can sort them out. Content doesn't have to be written: you can use videos, podcasts, downloadable explanatory pdf's and infographics as well as a blog.
8. Write to one person
Whatever you're writing for the web, write it to just one reader, your ideal patient. This helps you write content they'll find engaging. One way to do this is to have separate landing pages for specific problems, such as Emergency Dental Appointments or Cosmetic Dentistry, that answer all the questions a patient might have.
Always write to "you" (singular): it's about the patient and what you can do for them, not about you.
9. A first-time visit page
This helps new patients get over their fears of visiting the practice, by walking them through what they can expect, who they'll meet and what the practice looks like – photos or videos are great for this.
A testimonial from a previously-apprehensive patient is also helpful for reassuring people. You could have a child-friendly version of the page, too.
10. Google Webmaster Tools
Google provide masses of information to help you get the most from your website. Use their Search Console to find out how many times your site has been returned for specific search terms and how it ranks for specific keywords and phrases.
Google also have a treasure trove of videos, aimed at everyone from beginner to expert, to help you improve your online marketing and search engine optimisation (SEO).
11. Your Home page is your Ultimate Smile
Your Home page will be the most visited page on your site. Think of it as an Executive Summary of your practice and showcase what makes you unique: your premises and smiling staff. Professional photos of them give a welcoming first impression to potential patients.
Focus on the reader and his or her needs, not on the practice as such, and make sure they can easily find the content they need.
Following these tips will help your practice stand out from the crowd and attract more clients. You may already be using one or more of them – do share your experience and let us know how they've helped.
Content Management Systems, Dental Practice Websites, Dentist Websites, GDC Principles of Ethical Advertising, General Dental Council, Google Analytics, Google My Business, Inspire Web Development, Search Engine Optimisation, Website Content, Website Copywriting