Mobile Apps or Mobile Specific Websites
by David Dwyer on 13/11/2013
In a World of mobile choices which route is best for your business?
A few years ago, the word 'app' wasn't even in the dictionary. Now 'apps' (short for applications, or programmes, if you like) for mobile or tablet devices are everywhere. If you can't imagine life without Candy Crush Saga, you'll understand just how much apps for smartphones and tablets have come to dominate our mobile screen time. Whether it's for leisure, business or just keeping the kids quiet for a few minutes, there's an app for it.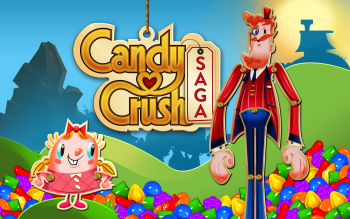 As of this October, there were over 1 million products in Apple's App Store; together, they've been downloaded more than 60 billion times, according to Apple themselves.
The total count of gamers will reach 3.6 billion by 2025
, highlighting the increasing importance of digital platforms. Naturally, many businesses that already have an online presence see developing their own app as their next logical step into cyberspace.
Although I agree that it's really important – essential, even – for all businesses to think about how they plan to attract and retain customers who use mobile devices, I don't think an app is always the answer. By far the best and most cost-effective way for a business to take its online presence to the next level is to invest in a mobile-specific website.
For a start, mobile-specific websites can be resolved by any browser, on any platform, on any device. Apps need to be constructed on a platform-by-platform basis. That means one app for Android, one for Apple's iOS and so on. Each of these platforms has their own conventions, coding and criteria; that means more programming time, which in turn means more cost. When operating systems get upgraded, as iOS has been recently, programmers need to poke around with their apps all over again to adapt to the changes or create yet another new app. This isn't always as straightforward as it seems. I still can't pay my credit-card bill online after Apple upgraded to iOS7 a few weeks ago. If a major UK bank can't make their systems compatible, alarm bells should start ringing for the rest of us!
No two apps are the same, but development costs in the region of £10,000 to £50,000 are not uncommon. Why? Apps are generally bespoke, and thus more costly than a mobile-specific website that can be made with templates, or by using an existing website as a guide.
Apps don't always require users to be connected to the Internet, and that's a strong point in their favour. You can turn your iPhone into a torch with an app, for example: no Internet required. That makes them a good choice for offline gaming and entertainment, but when it comes to users performing local searches or making contact with a local company, a mobile-specific and responsive website does the job just as well as an app for a fraction of the price.
Have a look at the app for media company Flixster. It looks great and works well, but it doesn't do anything that couldn't be done by a mobile-specific version of the desktop website. That's no problem for Flixster, but not all businesses have the time and money they do. If your company's pockets aren't as deep as theirs, speak to Inspire about capturing tablet and smartphone traffic with a mobile-specific website today.
David Dwyer is Managing Director of Inspire Web Development. He has years of experience in a range of web and IT roles plus seven years in sales and marketing in a blue-chip FMCG company. David's academic and professional qualifications include a BA (Hons) in Business Economics (Personnel) from the University of Paisley, an MSc in Information Technology (Systems) from Heriot-Watt University and PRINCE2 Practitioner-level certification. He is also an active member of the British Computer Society.
Digital Marketing, Digital Trends, Disruptive not Disrupting Tech, Inspire Web Development, Inspire Web Services, Mobile Apps, Mobile Websites, Responsive Web Design, Smart Phones, Technology Innovation, The Evolving Web, UI, User Interface, Web Design