Past Tenants - Concept Web Development
by David Dwyer on 24/09/2013
How we helped create an innovative approach to an age-old problem
In an earlier blog I mentioned how the evolving web has changed the way people do business.
We've now got shops without shopfronts, customer-service specialists who never their meet their customers and thriving businesses that don't sell a thing to their clients.
Advances in web technologies coupled with wide access to broadband have allowed entirely new business models – based on the provision of information rather than goods and services – to flourish. If you can think of an original idea, gather and organise your chosen data, and find a way to monetise it – that is, make money from it all – you can start your own business. Think
TripAdvisor
, restaurant reviews and financial advice. Access to those websites and their 'product' – information – won't cost you a penny. The money running the site comes from somewhere else – but that's a topic for another blog!
One of the most original ideas for an information-based business we've come across in a long time is for
PastTenants.com
: a website devoted to unblemished reviews of rental properties, estate agents and landlords.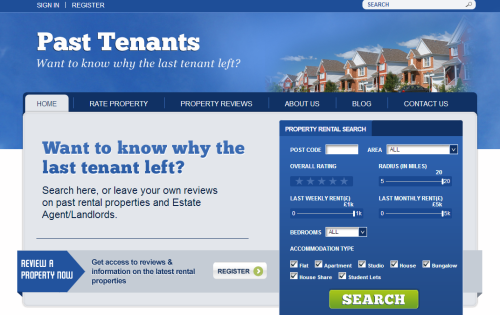 Being regularly unimpressed with the misleading descriptions of properties he had the misfortune of living in, the founder of PastTenants.com decided to create a 'hub' for the unbiased views of tenants like himself. Noisy neighbours? Rip-off rents? Lazy landlord? 'Magnificent views' out onto the bins next door? Whatever their problems, he felt that renters should have an online space to be able to tell the truth about why they left a property, or didn't enjoy living in it, to help other renters make an informed decision about where they should live.
So, his London firm approached Inspire to see how we could put his ideas into action. We completed a full needs-based analysis of his idea with him, turned this into a detailed business requirements document, did some digital design work and drew up a storyboard – from 500 miles away – to make sure we delivered exactly what he wanted. All done with no need for face to face meetings.
The result is the only site of its kind, where 'past tenants' (hence the name) can comment on the properties they've just vacated. The site makes it easy for reviewers to rate flats and houses, as well as the landlords and estate agents they've had to deal with. Reviewers offer star-based ratings for the condition, location, value for money and overall experience of any rental property, anywhere in the UK.
They can also let their feelings be known about their 'property experience' as a whole and comment on how well the estate agent's description fits the property itself.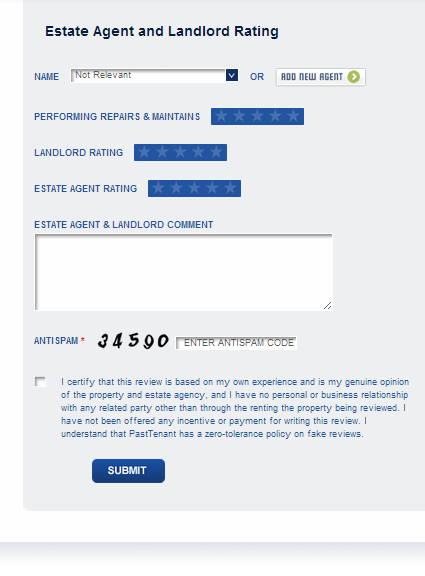 As with many other 'information-based' sites, accessing the content – and leaving your own review – is free. Although still in its early days, the site has ambitions to be the go-to place for all renters, much in the same way holidaymakers now head to TripAdvisor first, before looking out their Speedos.
PastTenants.com doesn't sell a thing, but may be become priceless to renters, empowering them as never before. Want to know why the last tenant left? PastTenants.com will tell you – and show you just what the evolving web can now do.
David Dwyer is Managing Director of Inspire Web Development. He has years of experience in a range of web and IT roles plus seven years in sales and marketing in a blue-chip FMCG company. David's academic and professional qualifications include a BA (Hons) in Business Economics (Personnel) from the University of Paisley, an MSc in Information Technology (Systems) from Heriot-Watt University and PRINCE2 Practitioner-level certification. He is also an active member of the British Computer Society.
Digital Trends, Disruptive not Disrupting Tech, Inspire Web Development, Inspire Web Services, Online Directories, Software as a Service, Software as a Service Application Development, Technology Innovation, The Evolving Web, Web Design