Would your business benefit from a £5,000 grant to improve your online presence?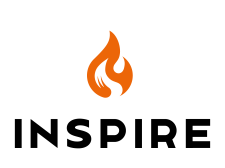 Find out whether
your business might qualify
Tailored Business Websites
2 year contract- £200 initial set up fee - £40 monthly cost thereafter
It is likely you have recently seen our Inspire(d) article featured in the IPW monthly journal. You will therefore know we have to date supported more than 500 successful digital projects across the UK and internationally.
In light of our new partnership with the IPW, we have decided to offer members an exclusive and well priced packaged. Claim your member offer today and receive the following,
One domain name registration
One business webmail address
Google registration and SEO advice
Up to 3 marketing banners per page (which can be used to promote your own business, or rent them to others to bring in additional revenue.
Standard hosting package 12 months
Monthly traffic reports
Ongoing support & maintenance
6 monthly website reviews
What can it be used for
Website development

Interpreting your Analytics

Developing specific software

Improving SEO

Training staff to use software

Online Marketing

Content Marketing

Social Media

Accessing e-commerce & international markets