Would your business benefit from a £5,000 grant to improve your online presence?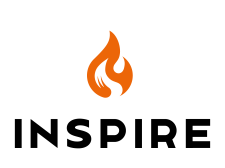 Find out whether
your business might qualify
The Digital Scotland Voucher Scheme
This money won't be available forever – so the sooner you assess whether your business may qualify the better. Inspire have made a simple checklist to help you make an initial assessment on whether your business may qualify. While the ultimate decision lies with Business Gateway, you can complete the form to the right for an indication from Inspire as to whether your business may qualify for a grant.
The Scheme
Could your business benefit from a free £5K grant to improve your digital operation? Business Gateway Scotland operate a voucher scheme and your business could be eligible. It applies to businesses in Scotland who are registered with Business Gateway and who fall into one of three categories: a Growth Advisory Service company, a High Value Startup company or a Potential High Value Startup company.
What can it be used for
Website Development

Interpreting your Analytics

Developing Specific Software

Improving SEO

Training Staff to use software

Online Marketing

Content Marketing

Social Media

Accessing e-Commerce & International markets
The money can't be used for pay-per-click advertising, in-house staff costs (you can hire an external trainer but not pay staff wages during training), off-the-shelf software, hardware or VAT.
The vouchers are valid for 75% of your costs (ex VAT), and the maximum amount is £5000.
The money can be used to create a broad digital strategy for your business and with our years of experience in this area we can definitely help you with that. We can support you in the relevant areas on the "permitted use" list, from designing and building your new e-commerce website, developing a translation facility, writing bespoke software for specific requirements and promoting your business online via content marketing and social media management.